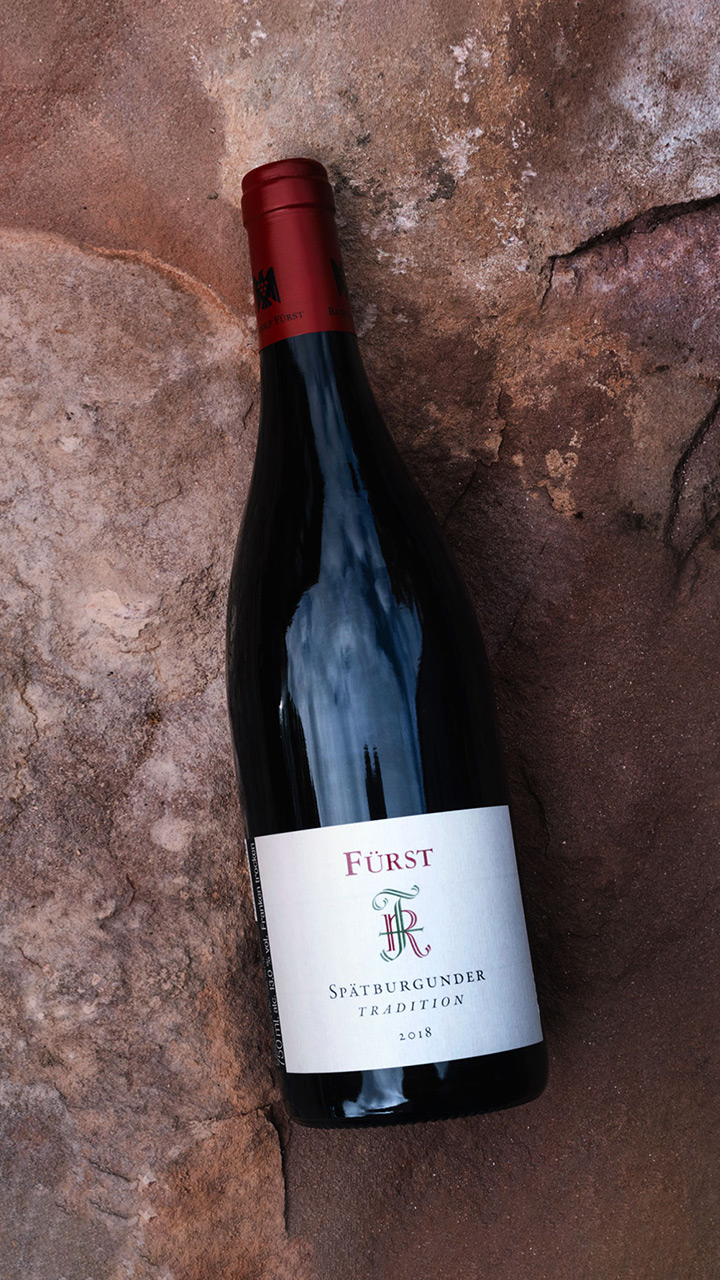 1 / 3
Visits to the winery
Due to the current situation, tastings in our vinotheque here in Bürgstadter Berg are presently not possible. However, we would be happy to continue to advise you by appointment. Please note our usual opening hours. You can place orders by telephone or mail or purchase wines on site. It is also possible to pick up the wines without contact.
2 / 3
Annual presentation and wine menu
end of June 2021 unfortunately cancelled
<!together with our guest wine estates Georg Breuer und Dr. Heger-->
3 / 3
The Bürgstadter Red Wine Hiking Trail
Our winery is located in the middle of the Bürgstadter Berg: On a well-marked circular trail of max. two hours, as the last stage of the 79 km long Franconian Red Wine Trail, you can get to know our Great Vineyards Centgrafenberg and Hundsrück.